Marathon des Sables Partners
Thank you to all of Meagan McGrath's partners for the Marathon des Sables 2008!
Science North
Science North is a science centre and family attraction that opened in Sudbury, Ontario, Canada in 1984 and has since welcomed millions of visitors from around the world.
Science North offers a hands-on approach to science that is interactive and exciting!
Ottawa Orthotic Lab
Ottawa Orthotic Lab, the largest in Eastern Ontario, designs and manufactures orthotics and recommends footwear to help active individuals deal with pain and alleviate biomechanical injuries that may result from their sport.
"Active People Helping Active People"
Wiley X Eyewear
Nineteen years ago, the military elite needed to build the ultimate, shatterproof eye gear. And so, Wiley X was born. Today, their frames and accessories are standard issue for not only martial forces, but also for people who ride motorcycles, hunt, fish, etc. And the Wiley X modular design converts seamlessly into casual, sleek sunglasses.
"Sunglasses designed to keep up with your eyes!"
Suunto
Suunto is the leading manufacturer of sports instruments for a variety of sports, including skiing, hiking, diving, sailing and golf. Their strategy is to focus on sports activities where advanced measurement technology, data processing, and specific algorithms can create significant benefits for active participants. Suunto's mission is to be the world's most desired sports instrument brand.
"Suunto is for people who can't afford to be just lucky!"
Gregory Packs
"The Best Fitting, Longest Lasting, Most Versatile Packs Available."
Lowe Alpine
"Lowe Alpine enjoys a worldwide reputation for innovative design and quality. A solitary flash of inspiration does not win such acclaim; it has to be earned through decades of invention and trial."

Infinity Outdoor
Infinity Sports Group is based in Vancouver, Canada and has been selling backpacks, tents, sleeping bags and adventure travel luggage under the Asolo brand for some time in Canada. Their new license agreement with Asolo SPA has been extended to cover all of North America and is a reflection of the success which the range is enjoying amongst Canadian retailers. Infinity Sports Group also distributes Lowe Alpine and Prince in Canada. Special
Thanks to Infinity Outdoor for supplying us with the Lowe Alpine Product.
Teva
Teva is a Hebrew word meaning "nature" and the hand symbol in their logo is the Hopi symbol for "Friendship" and "Water". Providing positive contributions to the world in which we live is inherent in everything that Teva stands for. As the leader in the sport sandal industry, Teva's commitment to our environment extends not only to their work with conservation efforts, but by upholding staunch Human Rights standards throughout their organization.
"GO Run!"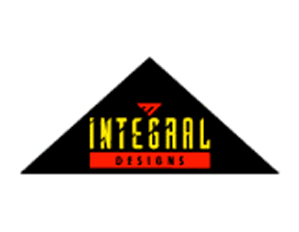 Integral Designs
Integral Designs has been making serious expedition gear since 1986. Their customers are a hardy and loyal group of adventurers, and keep coming back with ideas and suggestions on how they can make their gear lighter and more versatile. Integral Designs strive to combine the best of their customers suggestions with their extensive design and manufacturing experience and select materials to make a gear system that will do the job.
"Innovative Outdoor Gear…for Self Propelled Adventurers"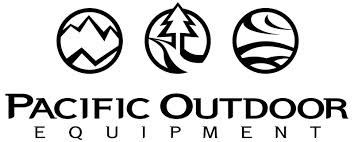 Pacific Outdoor
Pacific Outdoor Equipment "makes gear that is designed and crafted to enhance your time outside. They can't think of a better way to spend their time, and the effort doesn't stop there. Pacific Outdoor Equipment designs and manufactures with an eye on the environment to make sure your favorite outdoor places stay healthy."
Skins
​Skins™ is a leading Australian apparel manufacturer and distributor that created, and now dominates, the fast growing technical compression wear category.
"To improve the health, wellbeing and performance of all active people."
Buff
Buff® is the brand of an innovative, useful, comfortable, fun, multi-functional garment that will keep off the sun, wind or cold. The brand's success consists of having created a product that didn't exist before 1992, which meets a significant need among sportspeople and outdoor activity practitioners who are seeking functionality, quality and design. Their best known piece is the original, multi-functional, seamless, tubular headgear that, because of its high quality, means you can perform any activity in total freedom and comfort.
"The Original MultiFunctional Headwear." Special Thanks to Green Extreme Outdoors for supplying us with this product.
Sisu
The word "sisu," (pronounced see-sue), can be loosely translated from Finnish as "strength and stubborn determination" combined with "stamina and courage" – especially when overcoming obstacles. At SISU, this definition appropriately explains our devotion to the design and development of premium vitamins and supplements. It also speaks to those who take assertive command of their health and wellness – people like our customers. SISU can help you release your inner strength™.
"Inner Strength"
CamelBak
CamelBak is the originator and world leader in hands-free hydration systems. The first CamelBak products proved to be very popular among mountain bikers and motocross riders, because it allowed them to drink without taking their hands off the handlebars in technical terrain. The product began to cross over into other sports when scientific studies showed athletes drank more fluids and performed better when they wore a CamelBak. CamelBak believes in the performance advantage that proper hydration delivers for just about any activity.
Nicholls
Special Thanks to Nicholls for supplying us with the CamelBak product.
"Canada's leading supplier of public safety equipment and clothing."