Antarctic Odyssey Partners
Meagan skied solo, over 1095km, unassisted and unsupported to the South Pole, dragging 200+lbs of food, fuel, equipment in a sled for 40 days. Thank you to the awesome partners who supported Meagan in her successful Antarctic expedition:
"First Canadian to Ski Solo to the South Pole!!"
Science North
Science North is a science centre and family attraction that opened in Sudbury, Ontario, Canada in 1984 and has since welcomed millions of visitors from around the world. They offer a hands-on approach to science that is interactive and exciting!  Growing up in Sudbury, Meagan spent a lot of time at Science North - in fact, her visits to this renowned science centre inspired her to explore the natural world and discover the beauty to be found in all of its extreme environments.
Ottawa Orthotic Lab
Ottawa Orthotic Lab, the largest in Eastern Ontario, designs and manufactures orthotics and recommends footwear to help active individuals deal with pain and alleviate biomechanical injuries that may result from their sport.
"Active People Helping Active People"

EMS Satcom, Ottawa
EMS SATCOM's satellite-based broadband communication systems enable worldwide high-speed Internet, voice and video capabilities on aircraft, vehicles and vessels. A leader in satellite technology, the company provides off-the-shelf communications systems for defense, commercial and corporate aviation, Search and Rescue, and tracking and messaging applications.
"Connecting mobile users from anywhere to everywhere."
Iridium
Reliable * Critical * Lifelines.
Iridium delivers reliable, secure, real-time voice and data services everywhere on the planet – without the limitations of terrestrial-based infrastructure.
"Everywhere"

Truffle Treasures
Europeans perfected the art of chocolate making. Truffle Treasures carries on this fine tradition of superior quality and exceptional craftsmanship in Canada. Each individual truffle is handmade with the freshest and most refined ingredients.
Icebreaker
Icebreaker merino forms a buffer zone around your body, keeping you at an ideal temperature in all climates and conditions. It's also lightweight, odour- resistant and soft against the skin – all qualities that will help you to perform at your peak.
ERA Group, Winter Products Division
ERA Group, one of North America's leading manufacturers and distributors of winter and summer products, including snow shovels, snow boards and water sports products. ERA Group's high quality manufacturing operations has been combined with a strong tradition of high quality sleds and related products to meet the needs of today's customers.
7 Systems
A micro-nutrient supplement for Endurance Athletes needs to go beyond what a normal daily supplement provides. It needs to supply a comprehensive blend of vitamins, minerals, and anti-oxidants at the right dosages to help support both basic body health AND those 7 Critical Systems we believe are most stressed by endurance sports.
Trekking Sponsors
Deborah McGrath
Mary Neilans
Murray Beare
Linda Schumacher
Susan McLoughlin
The Capital Roadrunners, Ottawa
Thank you all so much! Your support has been amazing and significant. I would also like to make special mention of the following folks for their participation in organizing the fundraiser:
Long Truong
Suzanne Hotson
Qi Wang
Isabelle Bradbury, architect: www.ibarchitect.com
Stubbe Chocolates Ottawa www.stubbechocolates.com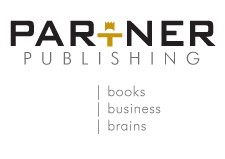 Partner Publishing , Ottawa
Richard Weber & Josée Auclair
​In addition to expert advice, Richard Weber also helped me to acquire boots and bindings for the expedition. Richard's boots and bindings were perfect for this long, cold expedition. I didn't have to worry about the bindings - they were durable and I never had a problem! The boots were warm and protected my toes during my entire time in the Antarctic! Richard's boot and binding system is easy to use, strong - and will be the least of your worries on a polar expedition!
Be sure to contact Richard if you'd like to get a pair!

Christian Eide, Norway
Adventures out of Norway!
Adventures out of Norway! Christian provided me with alot of information. He was keen to share, and it is clear that he loves polar adventures. If you're thinking of a polar expedition, really and truly, Christian would be a star to travel with. Aside from a bevy of valuable information, Christian was also kind enough to send me an "Arctic Bed". This kit is really ingenious! It is a "bag" in which I lay my mattresses and sleeping bag. In the morning, I zip up the bag and lay it on top of my sled, rather than rolling my mattress and stuffing my sleeping bag every morning! Great idea! I can't praise Christian enough. A wonderfully kind man, who is knowledgeable of the polar environment and generous in spirit. Thank you for all your help, Christian!
John Huston
I had questions - John had answers. Thank you John for spending time with me and answering my many questions. Your gear suggestions were extremely helpful as I prepared for my expedition. Many, many thanks.
Optimism, Humility and Responsible Action.
Margot Talbot
I asked Margot a number of questions, especially pertaining to navigation. She knows her stuff, and although I didn't use the sun-method of navigation, I did use my shadow in relation to the sastrugi to maintain my course. Thanks for your help, Margot!
Adventures for Every Woman!
Ray Zahab
Ray Zahab - if you don't know him - just pick up a major outdoor adventure magazine and he's bound to be inside its pages somewhere! Ray - thank you for all your advice, experience and friendship. You've been generous with your knowledge and I'm so grateful to know you! Folks - Ray is always working on a cool project - be sure to follow him at www.impossible2possible.com
Challenge. Distance. Discovery.
Antarctic Logistics & Expeditions
Antarctica. Visit the Last Great Wilderness.