High Altitude
There are so many exciting and fun climbs that reach high into the sky. These are high altitude mountains that require a bit of time to climb, in order to acclimatize, but the effort is well worth the reward of a great workout and beautiful views.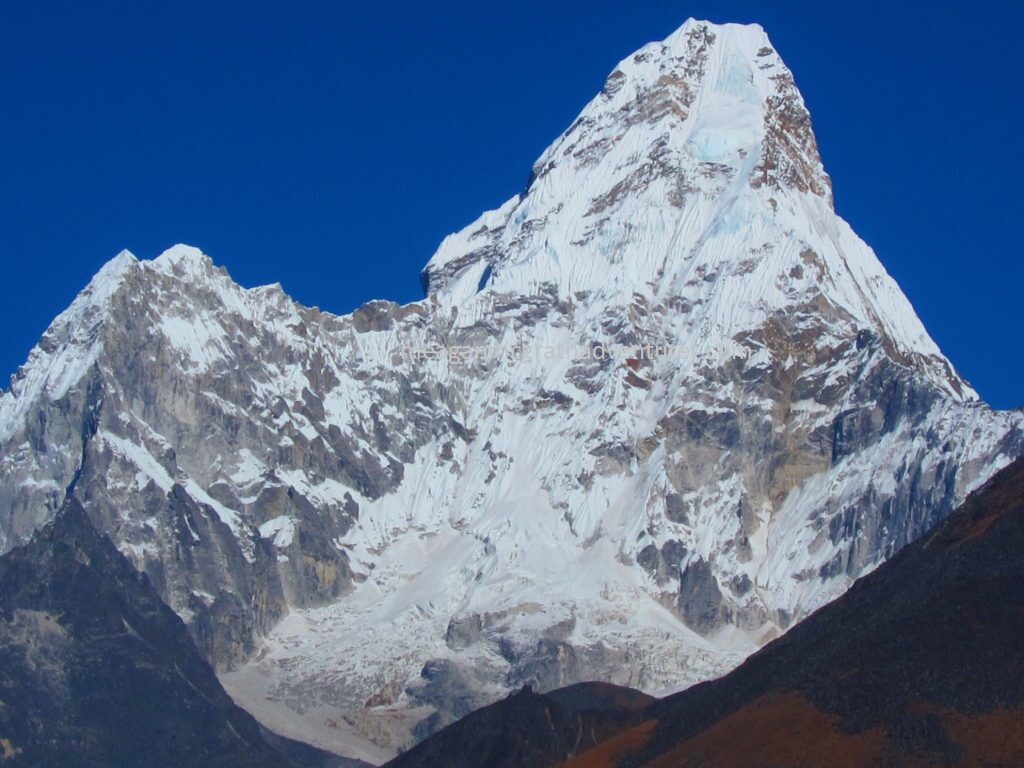 Ama Dablam
Nepal, November 2011 & October 2010
Ama Dablam (22,494 ft / 6856m) stands prominently in the Khumbu Valley, and is particularly notable on the way to Everest Base Camp.
Meagan first attempted Ama Dablam in Oct 2010; it was a long shot as it was very early in the season and she only had a few days to give it a shot, but any time in the mountains is time well spent. Her second attempt was successful in Nov 2011. A heck of a fun go – with stunning views, great exposure – a wonderful mix of rock and mountain climbing skills.
Meagan was a Guide-in-Training for this climb.
Banner filler text.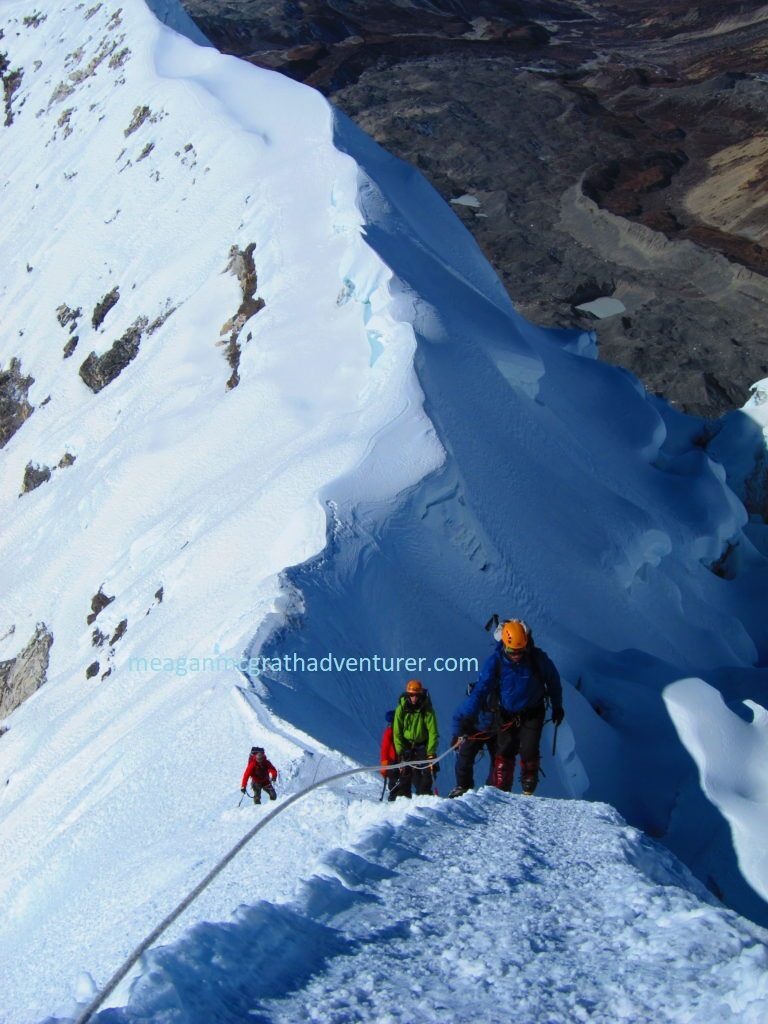 Island Peak
Nepal, November 2011
Island Peak, also known as Imja Tse (20,285 ft / 6183 m), is an excellent trekking peak that is perfect for introducing folks to climbing in the Himalayas.
Meagan was a Guide-in-Training for this climb, and it was a great experience.